Ottawa, Arnprior & Parry Sound Railway... by D W Agar
---
CNR Renfrew subdivision
These scenes were captured from the train during the test run to Carp of the O-Train (24 September 2004), including glimpses of the police escort. The photographs above portray areas of Kanata along Carling Road, east of the former South March station. The photographs below capture buzzards enjoying pasture north of the track and west of South March.
---
Less than four kilometres of the former Renfrew subdivision hosts or parallels the Trans Canada Trail, the Rideau Trail and the Watts Creek pathway. Portions of the rail bed between the crossing of the former CPR Carleton Place subdivision (just west of (Holly) Acres Road) and the junction at Nepean with the active Beachburg subdivision are used the by trail(s). Between Holly Acres and Corkstown roads, the precise location of the rail bed can be followed under the single-pole transmission wires, atop the embankment.
The Renfrew subdivision east of the junction at Nepean was abandoned by 1952. The portion of the right-of-way between Richmond Road and Deep Cut (the junction with the old Alexandria subdivision) has been under the pavement of the Queensway (highway 417) since the late 1950s. The Bayshore Shopping Centre was built over the Graham Bay station.
Since that abandonment, mile posts have been measured from the junction at Nepean which was formerly mile post 11.4. However, confusion exists on the measurements track side. The small wooden bridge across Watts Creek is signed mp 0.8 but the more distant pedestrian crossing with the pathway system is signed mp 0.47 (2006). As yet, I have found no evidence of the measurement system from before 1952.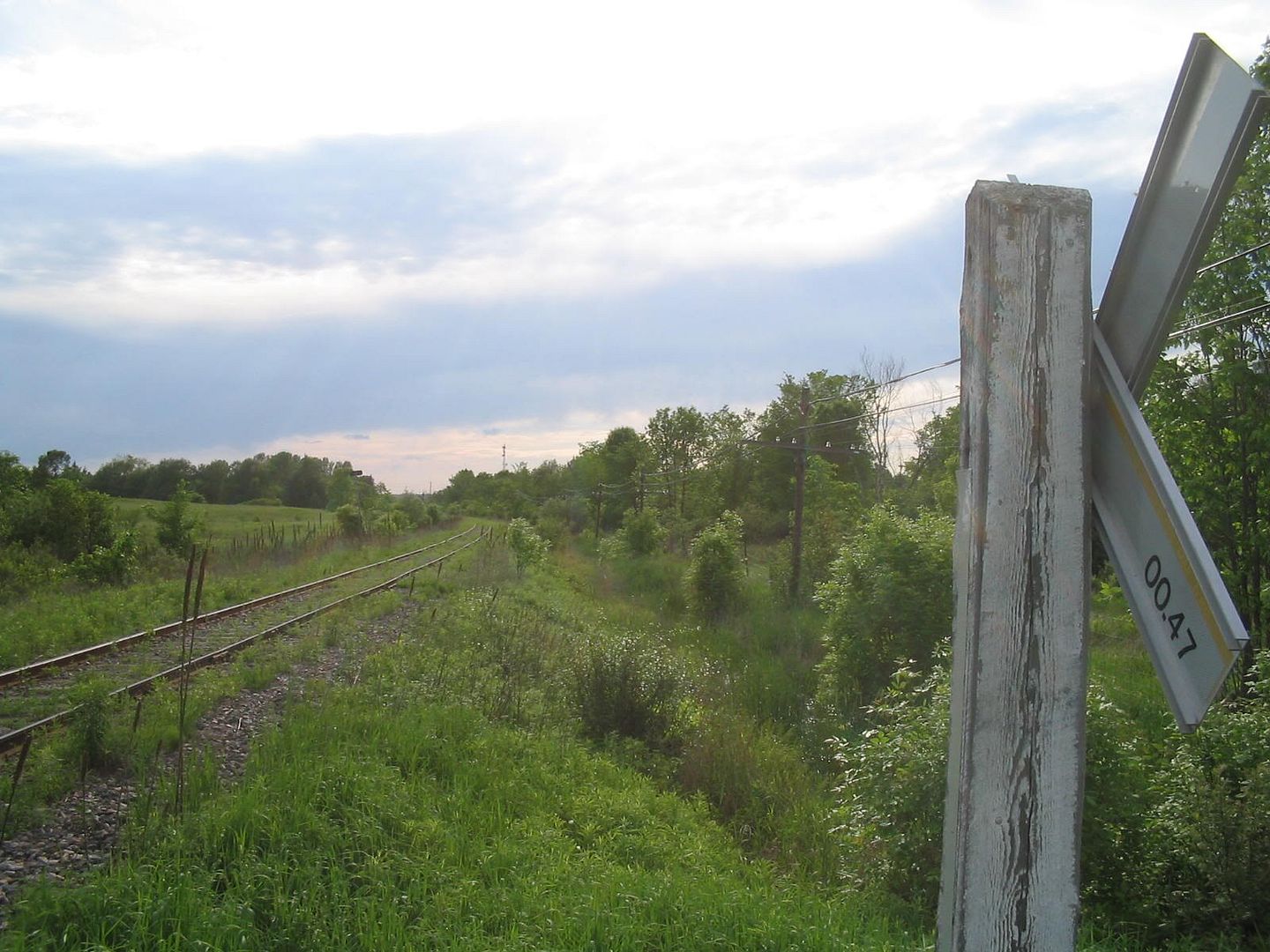 HISTORY OF THE LINE

The branch line was built by the Ottawa, Arnprior and Renfrew Railway which merged in 1891 with the Ottawa, Arnprior and Parry Sound Railway. The branch line was first opened through to Renfrew in 1894. In 1899 the Ottawa, Arnprior and Parry Sound Railway became part of the Canada Atlantic Railway which in turn merged with the Grand Trunk Railway in 1914; the Grand Trunk Railway became the Canadian National Railway Company several years later.

While during the 1950's demand justified daily freight train service, by 1965 this had dropped to three times a week and since 1974 service is provided on a request basis only.

The line segment from Renfrew to Whitney was abandoned in 1983.
As mentioned in the Canadian Transportation Agency rulings, some of the track is poor. Near Watts Creek, I have noted vintage track dating from 1914.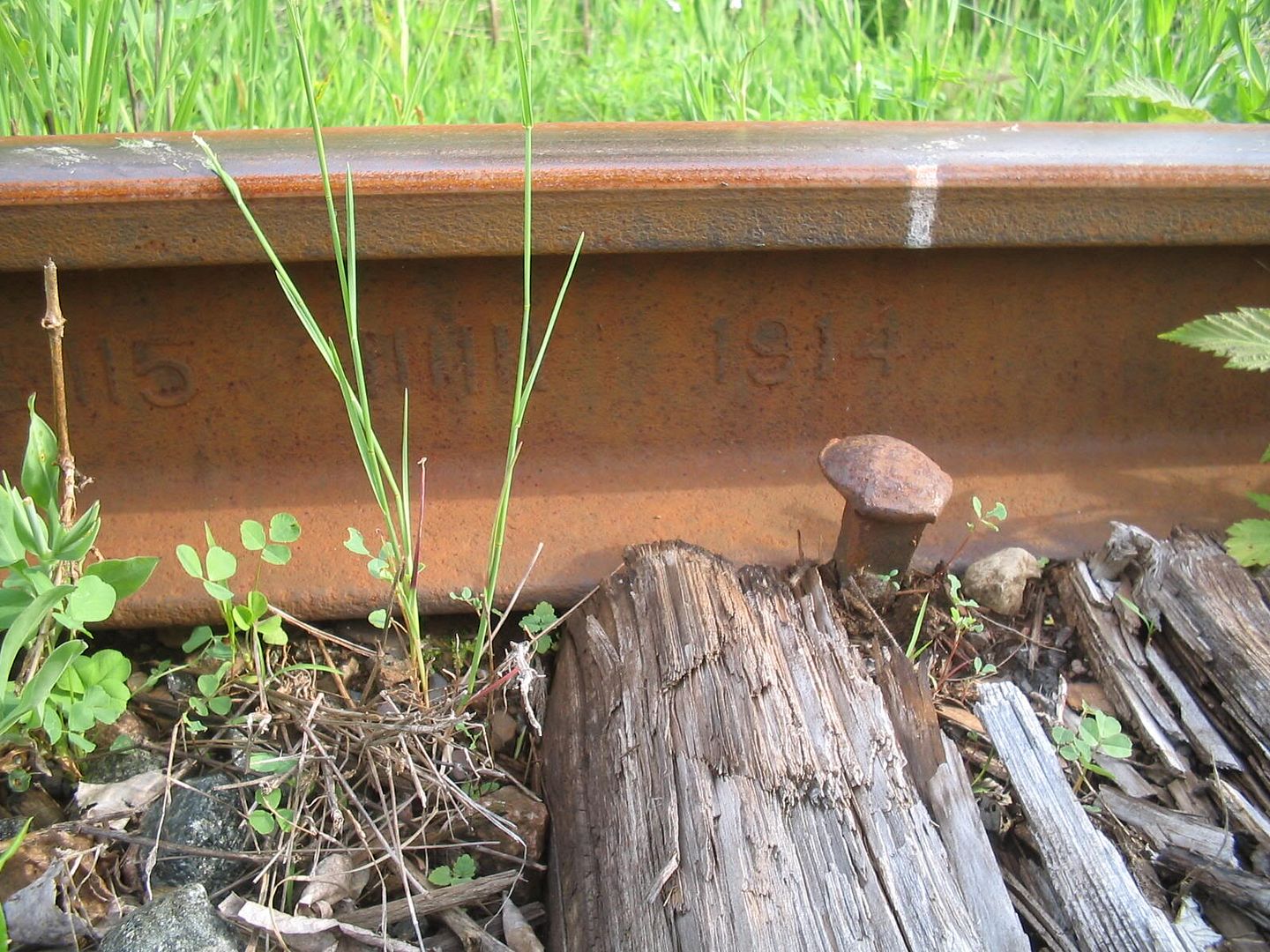 Mile post 1.61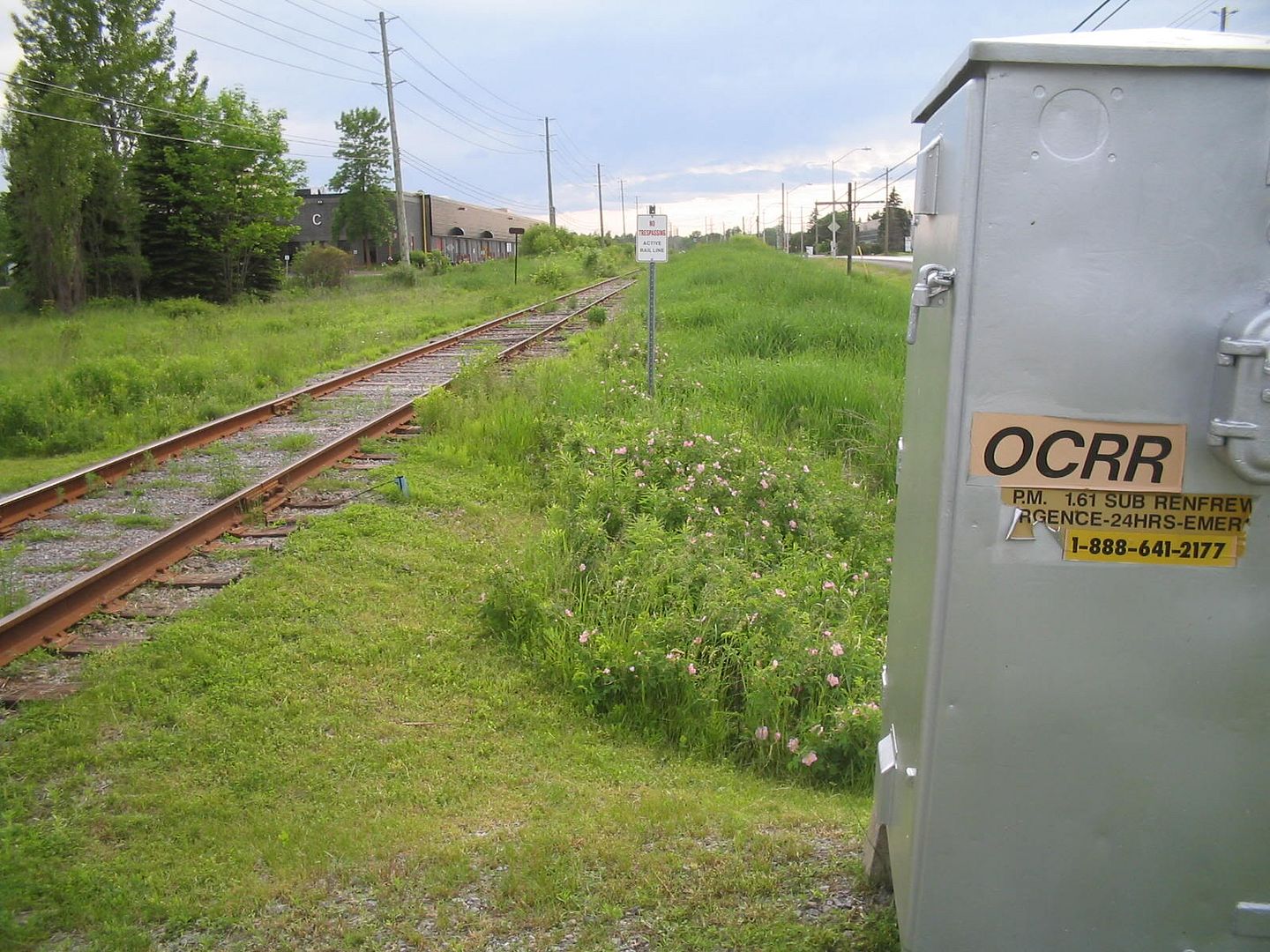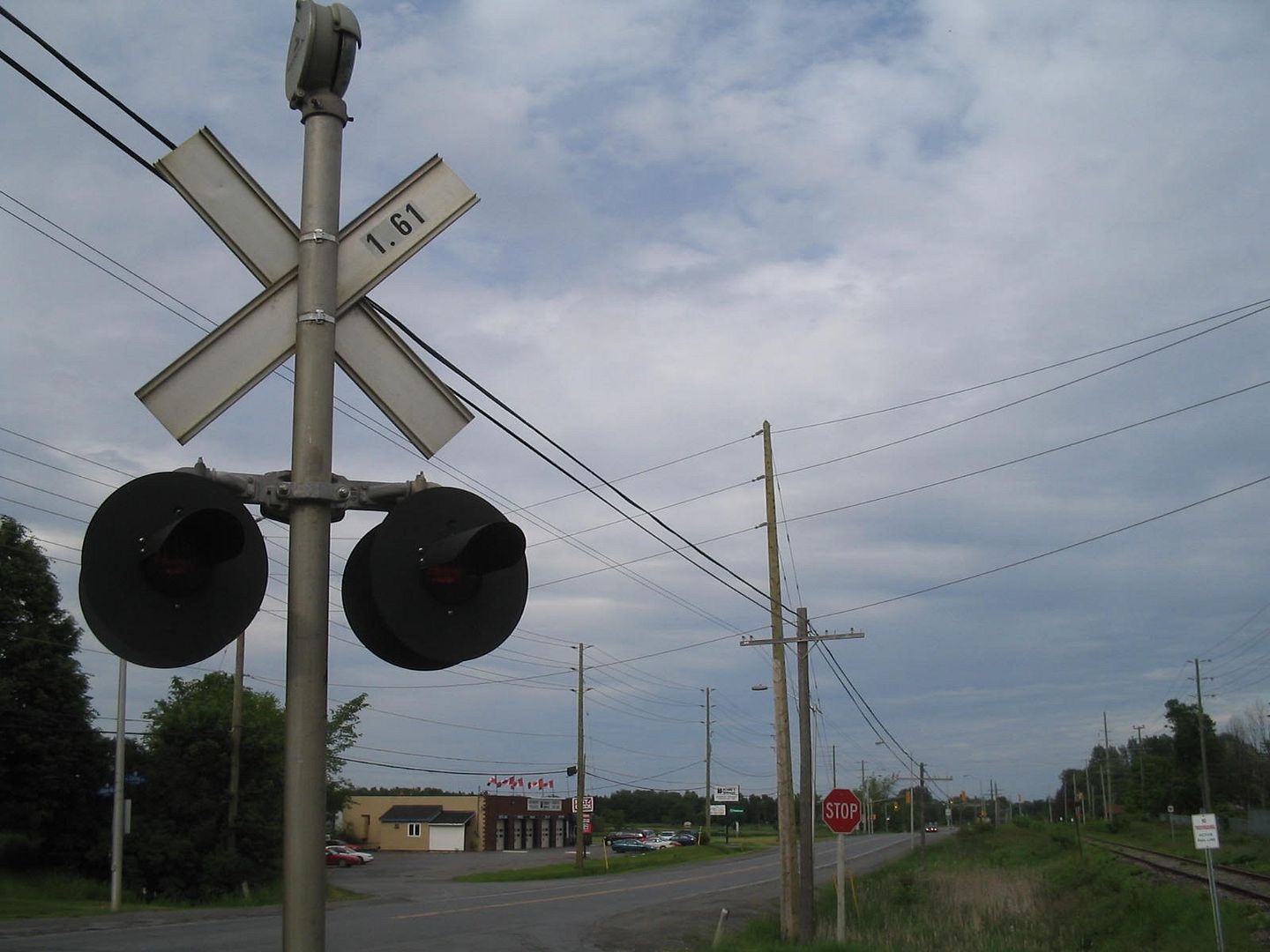 Bridge over Madawaska River

In the distance can be seen the CPR's bridge, still active (Chalk River subdivision).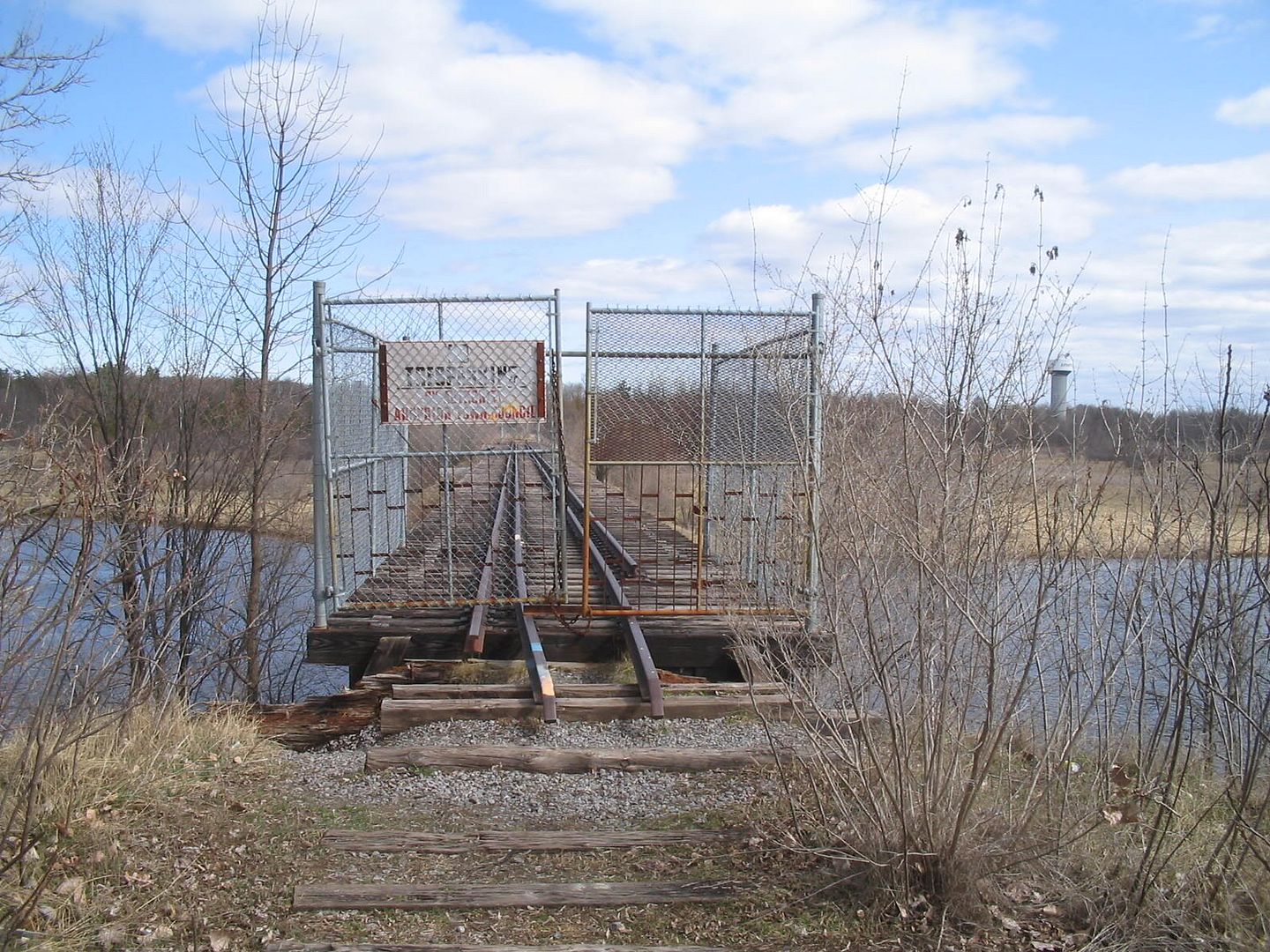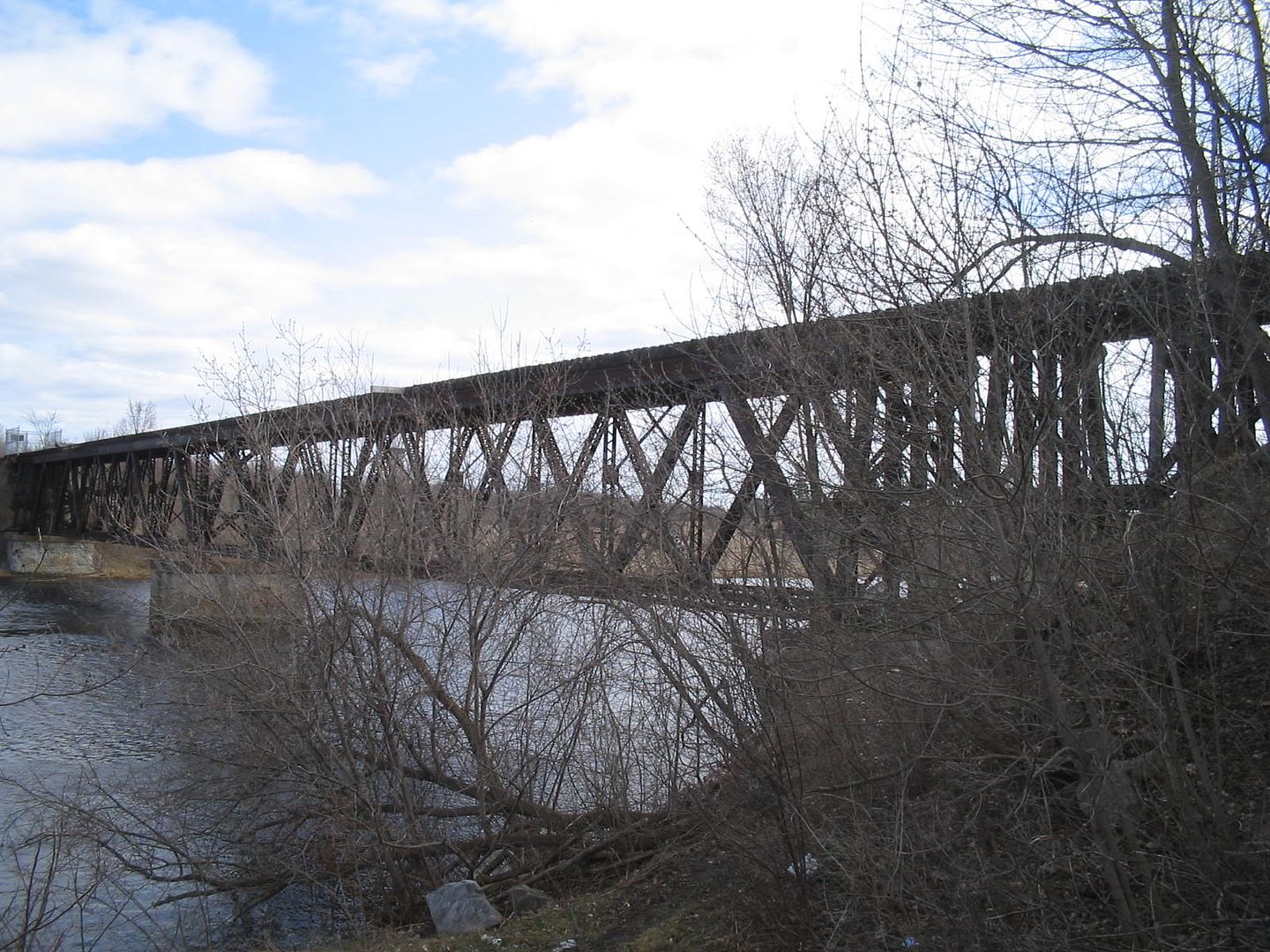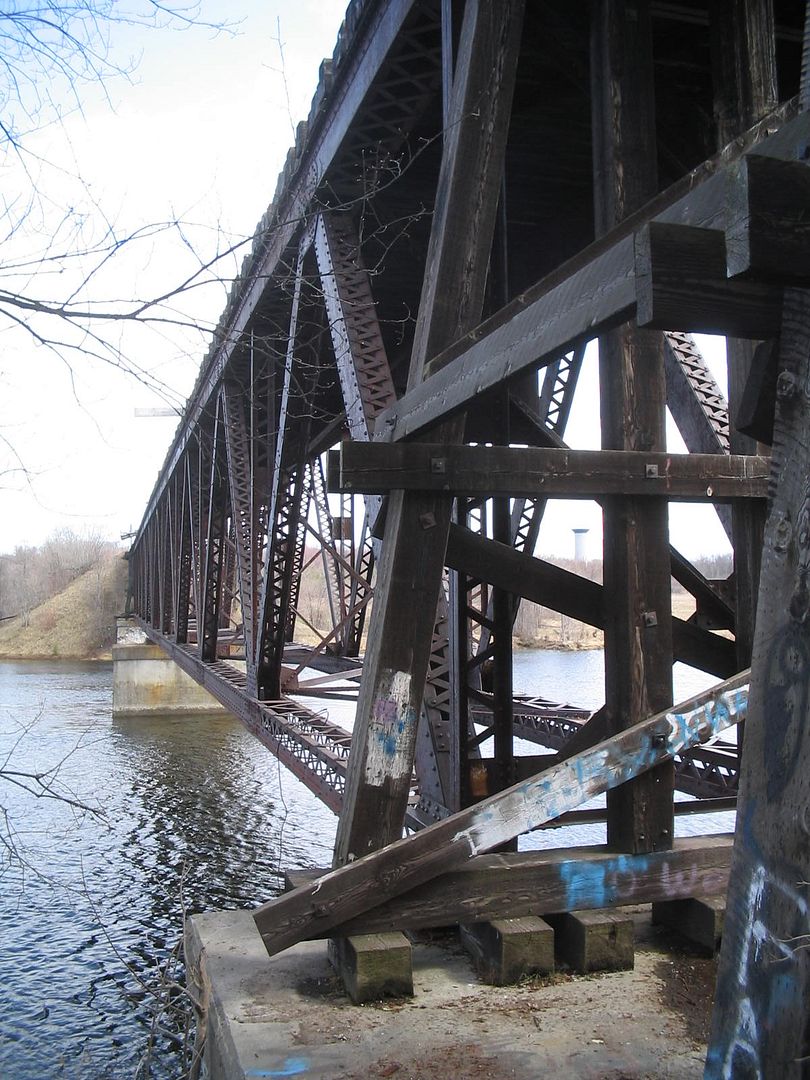 Arnprior