The
Ancestors
of
Michael Gerard Ruddy~Romaguera
GO BACK TO THE CIVIL WAR HOME PAGE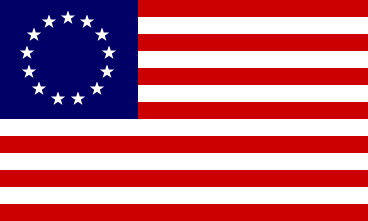 Flags from: http://www.crwflags.com/fotw/flags/index.html
The Ancestors of Michael Gerard Ruddy came from:
Catalunya, Puerto Rico, España,
Ireland, Corcega, Wales,
America, Germany, and England.
Origins of the Romaguera family of Castel d'Aro, Catalunya found in Puerto Rico.
Salvador "Salvio" Romaguera was born in Castel d'Aro, Girona, Catalunya, España about 1794. His parents are unknown due to burning of the Santa María Roman Catholic church records in Castel d'Aro during the a civil war between Catalunya's independence movement and royal Spanish troops. Salvio married Antonia Pruneda from the neighboring village of Montrás in Girona. Salvio and Antonia were married somewhere before 1823, which is the date of the birth of the first documented child, Narcisco Romaguera.

Antonia Pruneda was born September 26, 1796 as documented in the records of San Esteban Roman Catholic Church in Montrás. She was the daughter of Melchior Pruneda and Gertrude Cama. The records of Antonia's paternal ancestry have been traced back to the early 1600s in Palamós, Girona Where a baptism was performed at Santa Eugenia Roman Catholic Church in Palamós in May of 1680 that registered the parents and grandparents of one Engracia Carbó who married Anton Pruneda presumed born around 1675. The records of Antonia's maternal ancestry have been traced back to Baptista Vadell and María, his wife, in 1670s presumably from the town of Geltrú, Girona.
To date the following children have been located as issue from the marriage of Salvio and Antonia in the village of Castel d'Aro:
1. Narciso Romaguera was born about 1823 in Castel d'Aro. He married María Plá in at the Roman Catholic Church Sant Feliú de Guixols in the town of the same name on July 7, 1855. Only one child is found from this marriage, a girl named Madrona Romaguera who was Baptized in Sant Feliú de Guixols on December 29, 1856. Narciso is shown in Estele Cifre de Loubriel's Catalanes living in Puerto Rico living in Guayama, Puerto Rico in 1850 and is listed as married and a carpenter. María Plá would be expected to be listed in Loubriel, also, but is not. There is no reason to suspect Loubriel's Narciso that this is not the son of Salvio based on the other members of the Salvio Romaguera family found in Guayama. Their child Madrona Romaguera married Pedro Tarinas in Sant Feliú de Guixols on July 23, 1876 which indicates the possibility that María Plá and her daughter remained in, or returned to, Sant Feliú de Guixols. No other information is known about this family

2. Antonio Romaguera was born about 1825 in Castel d'Aro. He married Rita Riera born March 14, 1841 in the neighboring village of Santa Cristina d'Aro on July 6, 1843. They had at least three children: Clara, Antonia and Mariangela. All of the daughters married in Santa Cristina and there is no record that Antonio Romaguera or his family ever went to Puerto Rico.

3. Pedro Miguel Romaguera was born in 1826 in Castel d'Aro. He emigrated to Puerto Rico in 1847 where he used the Castillan translation of his name in Catalá which was Pere Miquel. He married Ana Roura in Guayama Puerto Rico in 1862.
Ana Roura y Tort was born in Sant Feliú de Guixols a few days before her baptismal ceremony which took place in Sant Feliú de Guixols on December 4, 1878. Ana's brother Felix Roura, at age 15, in 1834, came to work at Café Comercio in Ponce, Puerto Rico, which was a business his cousin Pedro Tort owned in Ponce. Whether Pedro Miguel knew Ana Roura from Sant Feliú de Guixols or that met her in Puerto Rico is not known. Pedro Miguel and Ana had six children: Victoria born first may have died as an infant, Pedro born 1863, Miquel born 1864, Ana born 1866, Antonio born 1874 and José born 1875. The majority of the Romaguera's living in Puerto Rico are descendants of Pedro Miguel and Ana. Among those ancestors is Michael Gerard Ruddy y Romaguera.

4. Melchior Romaguera was born in Castel d'Aro, the date is not known. Circumstantial evidence found in Puerto Rico and Catalunya where registries list him as born in Castel d'Aro the small village where Salvio and Antonia lived, combined with his name, which is not a common one, but is the name of Antonia's father almost assuredly make him a son of Salvio and Antonia. Melchior married Ana María Morató born in Santa Cristina d'Aro of whom nothing else is known. Melchior and Ana María had at least two children. Salvio Romaguera born in Castel d'Aro in 1853 is found in Guayama where he married Selicia Camacho and they had a son Justo Romaguera born in Guayama in 1870. Melchior and Ana María had a daughter Rita Romaguera who married Martín Massa in Santa Cristina d'Aro and she had at least two children Pedro and Rosa in Castel d'Aro. There is no record of Melchior and his family, other than Salvio, living in Puerto Rico.

5. María Antonia Romaguera was born in 1837 in Castel d'Aro and she died at 14 years of age in Santa Cristinia d'Aro on September 11, 1851.
At this website you may sift through Michael´s Ancestors....
Note
There is alot of new information found since these reports were posted which are not incorporated but will be at some future date.
There are two formats to choose from:
1. Genealogy Report of 9 Generations:

This file has been updated from time to time but is not necessarily in agreement with the Pedigree file below.
The Pedegree file is more up to date and takes precidence.

Genealogy Report (FTM format) for nine generations with pictures and notes. This data is mostly from family records but in the latter generations I have used various internet and FHS center sources where the data matched mine or sources appeared valid. Errors there may be and I am happy to share data with anyone who encounters any errors or wishes to compare sources. If you think have a connection or correction please contact me at the email address given below.


2. Indexed Pedigree File:

Over 85,000 individuals connected in some form or another to Michael Gerard Ruddy- Romaguera. This file was updated 8 Feb 2010

The Indexed Pedegree File at some point as one traces way back in time, becomes a historical construct of royal succession or in some cases enters into a fantasy such the genealogy of the gods. In this file there are found flights of fancy taken by many people as they trace their ancestors back trying to make a connection to the royal houses of Europe and beyond. There are a few of those mixed in here that I know of where I felt it would be fun to trace my lines back to King Priam or Julius Caesar. There are others whose data I am using who probably did the same to arrive at their own personal goal. Where there is a known, disputed, connection my notes in the original gedcom, which are in my personal database and not given here, say so. My sources are my personal library of genealogy books, various databases from the internet, for example, the gigantic Royal Directory of Genealogy by Brian Tomsett at the University of Hull website in England or Paul Bailey McBride´s ancestry pedegrees at Rootsweb, and a multitude of others some of which have disappeared over the years I have been doing this research.

If you wish to know my sources or compare notes, contact me at the email address below. I used GED2HTML ver 3.6a software for compiling this file.
Click below to go to the file you are interested in.
If you think you have a connection send an email to
mpruddy@gmail.com